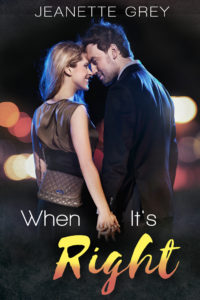 Twenty-four hours to get to Times Square for New Year's Eve. A broken down car. And a best friend she's been in love with for years. What could possibly go wrong?
Still licking his wounds after a messy breakup, Nate cajoles his best friend Cassie into taking off on an impromptu road trip to Times Square for New Year's Eve. Little does he know, Cassie's made resolutions of her own—resolutions about finally getting over being in love with Nate. Seeing the trip as a 'last hurrah', she agrees to go, but has no idea what she's getting herself into.
Before they can even manage to leave, the trip is a fiasco. Nate's car won't start, and then a freak storm leaves them stranded on the side of the road. With everything going wrong—and with Cassie's confession of her feelings for him ringing in his ears—Nate's forced to realize that the one thing truly right about his life has been in front of him all along.
Note: This book was previously released by Samhain Publishing
Buy now: Amazon – Barnes & Noble – iTunes — Kobo