So, unless you didn't get the message from my talking about it semi-exclusively for the past month, I launched a book in December. It was called Unacceptable Risk. It was my first M/F novella. My first science fiction romance (SFR). My first book with Samhain. My first attempt at a blog tour.
First, first, first, first, first.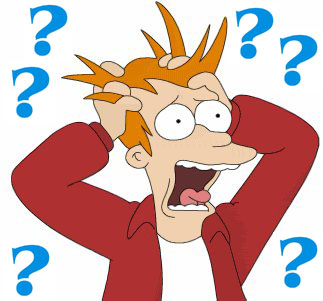 In other words, it was maddening.
While not all SFR writers are necessarily science-types, I am. I like the scientific method. I like variables and controls. I like baselines. And in this case, all I have are variables. A million of them. And now I'm just staring at my lab table, waiting to see what on earth emerges.
So when people ask me how the blog tour went, I tend to bury my face in my hands and groan.
Mind you, I'm intentionally writing this before any results have come in. I won't see sales numbers from Samhain until later this month, and information from Amazon, B&N and other distributors will take even longer. Even when it does all come together, though, I'll never really know to what extent the promotion helped.
Here's all I do know:
Writing guest posts and interviews is frustrating and fun and awesome and difficult and great. As an introvert, I don't like talking to myself, and as a little bit of a depressive, I'm even less comfortable talking about myself and trying to sound positive at the same time. That said, I had a lot of really cool opportunities to talk about the book and about my process. I think I even learned some things being forced to write about it.
The people who hosted me were amazing. Such cool people, such cool sites. I was so intimidated when I first started contacting people to ask for guest post spots, but in the end, even the people who couldn't book me were nice about it, and the people who could were doubly so.
Anyone can do this. Seriously, anyone.
There are a few other things I think I know, but some of them are still a little too amorphous to really put in a list. I suspect that a two week blog tour may have been a little overambitious. Toward the end, the number of comments left on posts started dropping off on sites that didn't also include a review, which was a little frustrating considering I was offering free books to commenters. (There's nothing so disheartening as the idea that you can't even give your book away.)
I suspect that talking about myself and my books will get easier as I go. I suspect that even the sites where the giveaways weren't terribly successful may still end up being productive because just getting some name/title/cover recognition has to be a plus. I strongly suspect that it was a really, really good thing to go through this experience and realize just how doable it is while promoting a niche genre novella, so I'll be  better prepared for the future.
And I suspect that, the next time I have a new book to promote, I'll be undertaking this whole thing all over again.
And probably losing my mind.
…
Speaking of guest blogging, I'll be hosting my first ever guest blogger/giveaway tomorrow. My friend and fellow SFR writer Jenna McCormick will be here talking about writing and crossing genres. Be sure to stop back and say hi!