Hi there! Guys, I have so much news to share, it barely all fits into one post, but I'm going to make it work. I have new release information! I have a literary agent! I have a book deal! I have conference appearances and book signings! I have lost my freaking mind (in the best way possible)!
Let's start it all off with…
Get What You Need is here!
Get What You Need is my very first full-length novel, and it's my first m/m romance in three years. It's set in college, and features one of my very favorite pairings: A geek and a jock.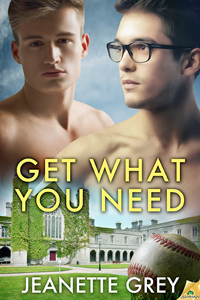 Love isn't rocket science. It's much, much harder.
Determination and elbow grease propelled Greg London from blue-collar background to Ph.D. candidate. His single-mindedness doesn't leave a lot of room for a personal life, but that's the price of success. Besides, it's not like the boring nerd ever ends up with the hot guy.
Then his housemate, gorgeous undergraduate jock Marshall Sulkowski, invites him to watch a movie. In his room. Side by side on his bed. Needless to say, the sexual tension is wreaking havoc with Greg's focus.
Marsh seems to have it all—looks, charm, and a baseball scholarship to a great school. In reality, his father's cut him off, and he's floundering and desperate for a break.
One impulsive kiss leads to a red-hot affair that gets them a little bit of what they need to stay afloat. But as the end of the semester approaches and the pressure rises, Marsh realizes charm may have gotten him into his brilliant lover's pants, but he'll have to dig deeper to discover what they both need.
Warning: Contains housemates falling into bed with each other, a geek who needs a break, and a jock who doesn't know his own worth. Also, vague science and explicit m/m sex.
Find it on: Amazon – Barnes & Noble – Samhain – GoodReads
I have an agent! And a New York publishing deal!
I was so excited to announce in early June that I have signed with Mandy Hubbard of D4EO Literary Agency. Based on her client list, her history of making amazing deals, her excellent personality and her own kick-ass YA novels, I knew she was going to be the perfect person to help guide and shape my career.
And I was right! Official as of today, I have deals to publish with Grand Central in both digital and print. There will be two digital  books, published through their Forever Yours imprint, including Summer Stars, a new adult romance about an astronomy student who lands a prestigious summer internship in Puerto Rico. She forms an instant connection with another intern, but struggles to let him past her defenses.
And there will be three, count 'em, three mass market books from their Forever line. The books will be a series, the first of which is Romance Languages, a story about a naïve art student who travels to Paris only be swept off her feet by a jaded ex-pat who isn't what he seems.
More info on release dates, etc, hopefully coming soon!
Get Take What You Want for only 99¢!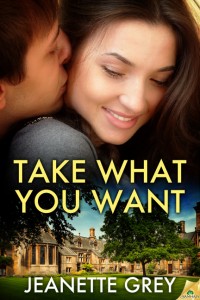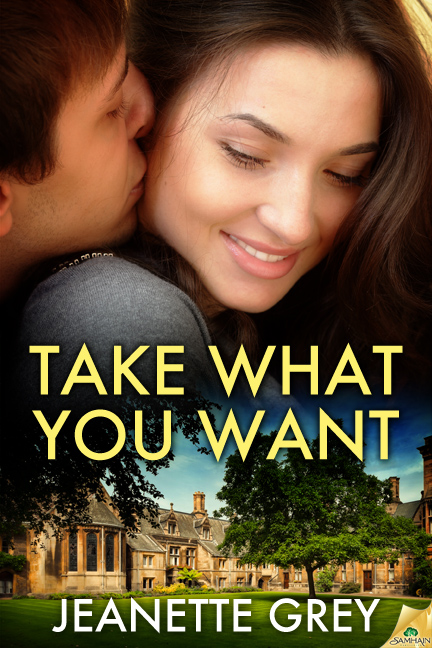 In case you hadn't heard, Take What You Want is a RITA® finalist! It's up for best romance novella, and it's in competition with books by amazing authors like Ruthie Knox, Maisey Yates, and Victoria Dahl.
To celebrate its success, my publisher, Samhain, has lowered the price on Take What You Want to just $.99 for the month of July. If you haven't already, take advantage and pick up your copy today!
RWA Is Right Around The Corner
Next week, I'll be traveling to beautiful San Antonio for the annual Romance Writers of America national conference. I'll be participating in Samhain's books signing, attending workshops, and getting all dolled up for the RITA® awards ceremony. I'll also be wandering around looking lost, and trying not to kill myself in my high heels.
If you're planning on attending, or if you just happen to live close by and have a chance to stop by, be sure to say hi!