It's finally here! The third, standalone novel in the Art Of Passion series finds Rylan's hyper-driven sister, Lexie, dealing with her biggest challenge yet: her super-hot, secretly dominant assistant Dane.
NOT SUITABLE FOR WORK

Lexie Bellamy can handle a boardroom. Relationships, however, are a minefield that always blow up. When a business trip takes her to Spain, Lexie knows she'll have no problem closing the deal. But spending uninterrupted one-on-one time with her crazy-hot coworker might be more than she can take.

At the office, Lexie gets to call the shots. But this trip is the perfect opportunity for Dane Huntley to show his gorgeous boss how good it can feel when someone else takes charge…

Miles away from home, giving in to Dane's naughty commands feels so easy. But when the trip is over, Lexie's determined to go back to their professional relationship. Dane, though, has other ideas. He'll have to prove that what they've found together is real… and he has no intention of letting go.

Book #3 in the Art Of Passion series, out TODAY from Forever

Amazon – Barnes & Noble – Kobo – iTunes – Google Play
The book's gotten great reviews: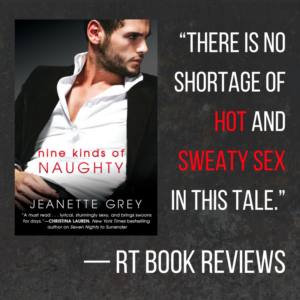 "Forget Fifty Shades; this is the only Grey romance readers need this winter." —Publishers Weekly, Starred Review
"Let me just say that this book was just, so hot. Just so hot. I couldn't put it down." –Books And Boys Book Blog, ⋆⋆⋆⋆⋆ 5-star review
Get your copy today, or read the first chapter for free, here on my website.
Amazon – Barnes & Noble – Kobo – iTunes – Google Play